This Wednesday's giveaway is coming to you from 3 of my awesome March Sponsors. You can win free ad space on all 3 of their blogs. So without further ado, let me introduce them:
Hey, my name is Lish and I blog over at Imprintalish. My blog is loaded with photography, crafty tutorials, recipes and of course tales of my two little men. You'll often hear rants of life as a WAHM trying to find the sought after BALANCE we all strive for and a healthy dose of 'pinnable' pretty things! To put it simply, Imprintalish is my place to share my impressions, inspirations and imperfections!
Win one free medium ad space for April 2012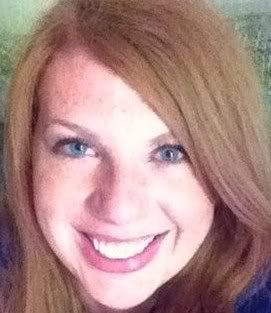 Hi, I'm Jen! I was born and raised in Ohio and moved to North Carolina five years ago. Life in the South is different - a good different - but the Midwest will always have a big spot in my heart! My blog's name is inspired by Barbra Streisand's song "Don't Rain On My Parade."
I am constantly amazed and inspired by the talent and skills of my fellow bloggers! As for me, I blog about the big things and the little things in life - and I love every second of it! :)
Win one free 200 x 200 ad space for April 2012
HI! We are Amanda and James and we are the folks behind Flex Family Arts! We spend our time making art together, listening to records, taking funny pictures and spending time with out little one. Come by and see what we're up to!
Win one free medium ad space for April 2012
250x100
Medium Spots include:
Placements directly under large sponsors
Inclusion in the group sponsors post
Optional group giveaway
Up to three networking links in the group post
To enter be a follower of this blog and let me know how you are following.
For extra entries, follow the blogs above and let us know you do or tweet about this giveaway mentioning me @whimsipoppy so I know you did!
The winners will be chosen via Random.org on Monday, March 12th.