I have this wonderful friend, her name is Maegan and she is awesome!
Do you know Maegan from Chesterrific? You don't?!?! Well, you better get over there and get to know her because she is the sweetest most thoughtful friend you can imagine.
Now, we never met IRL, because shortly before she visited Chicago last summer we moved back to Germany, we were going to meet during her visit there, but it just didn't work out. BUMMER!
We have been bloggy friends for quite some time now and it feels as though we would have known each other forever!
Well, the other day I went to check on the mail and what did I pull out from the mailbox? A package for me, from Maegan! She sent me something all the way from California to Germany! Wow! What a wonderful surprise! This is what she sent me! A book for knitters and a super sweet card!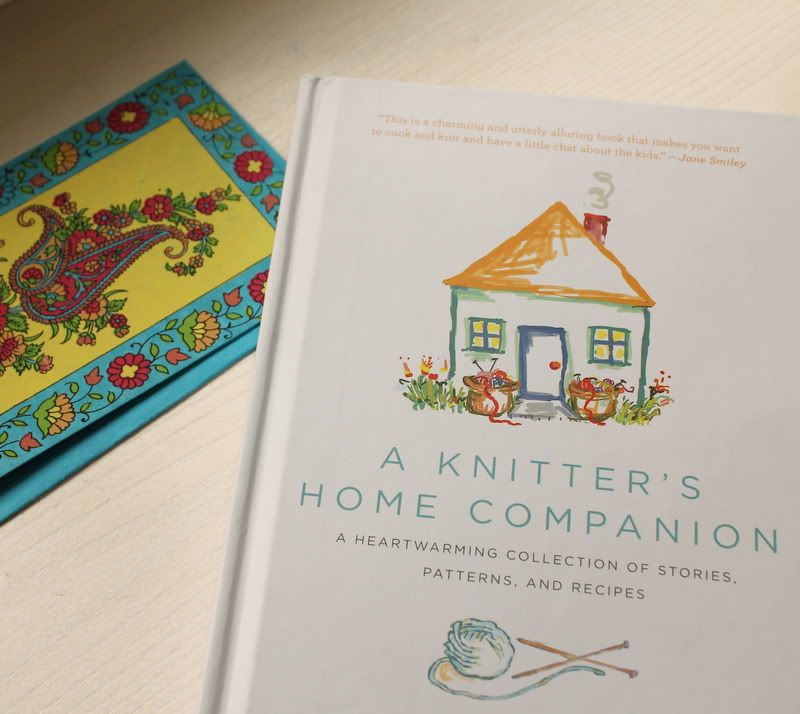 She knows of my love for knitting and when she was looking for a book for herself she stumbled upon this book and got it for me! How sweet is that? So very thoughtful! I love the patterns in the book! Already planning to knit something from it! Such a sweet gift!
Thank you so much, Maegan! I am very blessed to have you as a friend! Love ya, girl!