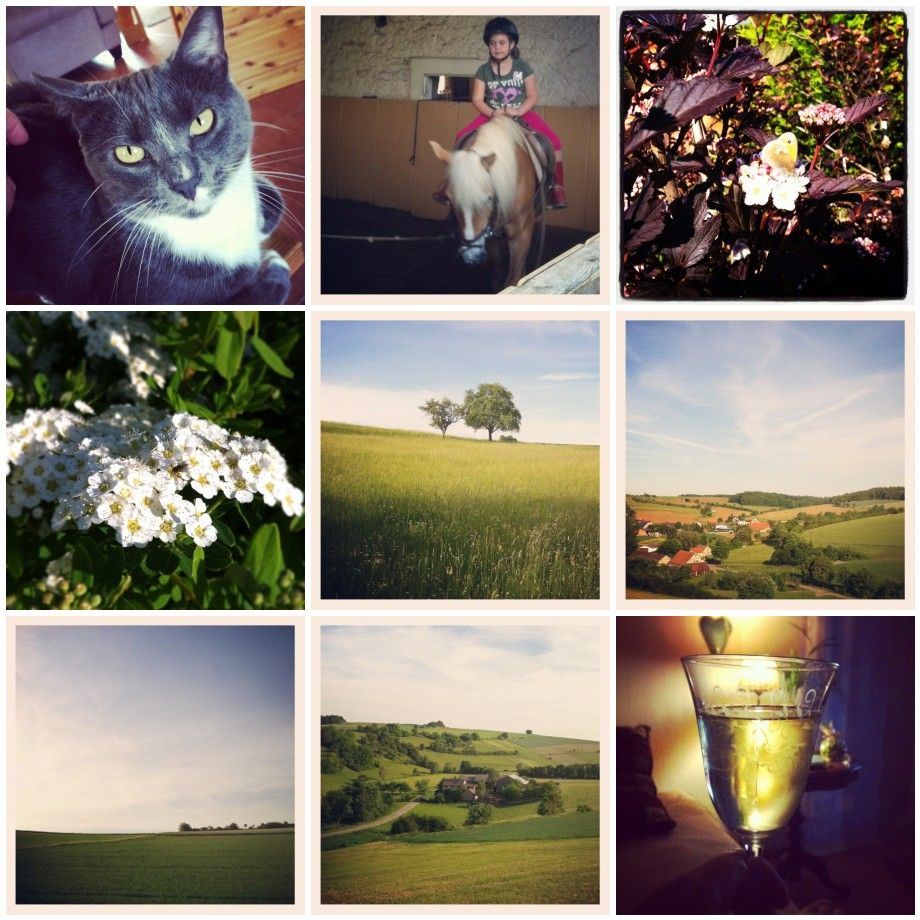 Miley // Leonie's 1st riding lesson // someone hiding in the bushes //
garden flowers // on a walk Friday morning // a glass of wine
In case you read this post you know that this past week was very special for me us, Leonie had her first horseback riding lesson and I couldn't have been any prouder of her! Brought back so many wonderful memories of my childhood and makes me want to start riding again as well! Dug out my old boots and riding pants and will get started as well!
Yesterday we went and got a riding outfit for Leonie, pants, boots and helmet with all shenanigans. She has been running around the house with her boots on ever since. haha
I had the morning off on Friday so I took the chance and went on a long walk with Kyra. If you follow me on Instagram you probably already saw the pics from our wonderful walk. Thank you for all the sweet comments on my photos and for encouraging me to sell them...well, mt etsy shop is on vacation mode because of some major changes! Stay tuned!
Other than that this week has been filled with work as always, making that glass of wine (or was it just one?) very much needed! I am off work for the coming week, Leonie has a 2 week school break and the hubs will be 40 on Tuesday, so it looks as though this next week will be a special one as well!
Hope your weekend is wonderful so far! It's gloomy and rainy here, just in time for the weekend - as always! Well, whatever!